Spiked Tea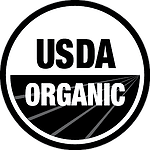 Tea without the baggage.
Can the full flavor you crave come without the sugar you shun? Heck yeah, y'all. Our spiked teas are more sweet than a southern grandma. They have zero sugar and zero artificial sweeteners, and are crafted with real brewed tea for that home-feel flavor. It's like a big ol' glass of "goodness gracious."
Zero sugar & net carbs

80 calories per can

Sweetened from natural sources

Naturally gluten-free, non-GMO & vegan

No artificial flavors and sweeteners

No artificial preservatives or added sulfites
First to flavor
Get the latest news, deals and more from Crook & Marker.