COCKTAILS WITH
NOTHING TO HIDE
Gone are the days of having to choose between bold flavor and better-for-you ingredients. No more this or that. No more compromises. No more no's. Because with Crook & Marker — a new brand of organic cocktails from the founder of Bai — good ingredients and great taste can finally coexist.
ZERO SUGAR ORGANIC COCKTAILS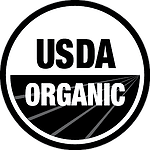 USDA Organic

Gluten-Free

Vegan

No Artificial
Sweeteners
Plant-based
Sweeteners
No Artificial
Flavors
First to flavor
Receive updates, deals and more.
Our distinctive organic alcohol is masterfully brewed using
organic ingredients including quinoa, amaranth, millet and cassava root. It's a modern twist on ancient grains.
Learn More