A Modern Twist on ancient grains.
Organic Supergrain Alcohol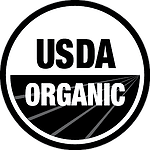 THERE IS NOTHING SECRET ABOUT OUR SAUCE.
We celebrate what's inside, on the outside. True transparency. So we proudly wave our ingredients flag on our packaging and here on our website. Because everyone deserves to know exactly what they're putting inside their bodies.
Let's start off by listing all of the things you'll never find in anything we make.
No: Sugar, Artificial Ingredients, Artificial Sweeteners, Gluten, Soy, Dairy, Peanuts, MSG, Cross Contamination
A MODERN TWIST
ON ANCIENT GRAINS.
Our distinct organic alcohol recipe has roots thousands of years old. Our proprietary brewing process turns organic ingredients including cassava root and quinoa, millet and amaranth into a new, one-of-a-kind Organic Supergrain Alcohol. Each batch is meticulously filtered to create a distinctively smooth alcohol base. We then pair that with bold flavors and sweeteners from natural sources. The result? A sweet sip that lets you enjoy infinite flavor with zero guilt.
Some grains are born for greatness:
Quinoa
Quinoa was first cultivated thousands of years ago by ancient Incas in South America. Many call it the "golden grain of the Andes" — and it's a key to making our Organic Supergrain Alcohol the gold standard.
Amaranth
Amaranth is naturally gluten-free, high in calcium and full of antioxidants and minerals. It was a native staple whole grain of the Aztecs, and now it's a staple ingredient in our organic cocktails.
Millet
Millet is packed with nutrients such as magnesium, phosphorus, fiber and B vitamins. It's a gluten-free, small-seeded grass, also known as "Grain of the Gods." So we packed it into our Organic Supergrain Alcohol.
Cassava Root
Cassava root has been grown for thousands of years in tropical regions of South America. It offers a gluten-free and nut-free ingredient that puts the super in our Organic Supergrain Alcohol.
Frequently Asked Questions
First to flavor
Get the latest news, deals and more from Crook & Marker.