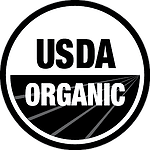 WE SET OUT TO
RETHINK THE DRINK.
Gone are the days of having to choose between bold flavor and better-for-you ingredients. No more this or that. No more compromises. No more no's. Because with Crook & Marker — a new brand from the founder of Bai — good ingredients and great taste can finally coexist.
Zero sugar & less than 1g net carbs

Sweetened from natural sources

Naturally gluten-free, non-GMO & vegan

No artificial flavors and sweeteners

No artificial preservatives or added sulfites

Color from natural ingredients
First to flavor
Get the latest news, deals and more from Crook & Marker.
Our distinctive Organic Supergrain Alcohol is masterfully brewed using quinoa, amaranth, millet and cassava root. It's a modern twist on ancient grains.
Learn More