Paloma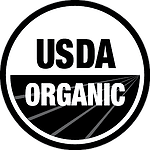 Pinklicious Paloma
Elevate the style and substance of your cocktail hour with Crook & Marker Grapefruit Lime Paloma. Close your eyes and take a sip. Are you in Playa? The Spanish Riviera? Containing zero sugar and a perfect combination of natural flavors made with organic tequila, this Paloma will simply take you to where you'd rather be.
Zero sugar & net carbs

Calories per can

Sweetened from natural sources

Naturally gluten free, non-GMO & vegan

No artificial flavors and sweeteners

No artificial preservatives or added sulfites
First to flavor
Get the latest news, deals and more from Crook & Marker.