Spiked Soda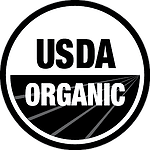 ATTENTION: Time Travelers Wanted.
We're looking for folks to throw back to move forward. Because these tasty little time capsules have all the classic soda flavor with none of the classic soda sugar. More nostalgic than a '90s mixtape with flavor that's as big as the hair in your senior yearbook photo. So try a sentimental sip that tastes as good as a first kiss feels.
Zero sugar & net carbs

80 calories per can

Sweetened from natural sources

Naturally gluten-free, non-GMO & vegan

No artificial flavors and sweetners

No artificial preservatives or added sulfites
First to flavor
Get the latest news, deals and more from Crook & Marker.